Visit The Holiday ZOOtique For That Perfect Gift!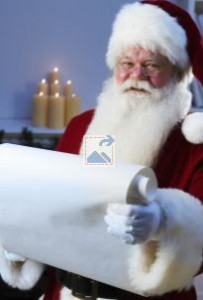 During the holiday season the Topeka Zoo's Leopard Spot Gift Shop magically transforms into the Holiday ZOOtique!  Our friendly and courteous Guest Service Staff are waiting to help you select that perfect gift for the animal enthusiast in your life including:
Elephant Trunk Prints and Paintings
Poo Poo Paper Products including boxed notes, twine journals, scratch pads, photo frames and more!
Chandler Farm Skin Care Products….these products are PALM OIL FREE and help provide a better environment for the creatures of the Indonesian Rainforest!
Schleich animal collectibles
Plush, Plush and MORE PLUSH!
Majic T-shirts…..they magically turn brightly colored in the sun!
Loads of Stocking Stuffers!
Come shop with us.  Remember…..FOTZ Members receive 10% off all purchases in the Leopard Spot Gift Shop!
About Us
About the Topeka Zoo
In 1899, the Gage Family donated 80 acres of land to the City of Topeka to be used as a public park for the citizens of Topeka. Today, Gage Park includes playgrounds, a swimming pool, fishing lake, mini train, rose garden, carousel and the Topeka Zoo.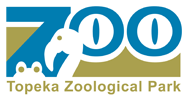 The first animal exhibits were constructed in Gage Park in 1933. Additional exhibits were built during the 1950s and 1960s. And, in 1963, the city's first Zoo Director was hired. The Zoo's first major facility was constructed in 1966, under the leadership of long-time Zoo Director Gary K. Clarke, to house large mammals. Clarke's legacy went on to include many of the exhibits enjoyed today by Zoo visitors, including the Tropical Rainforest, Discovering Apes, Gorilla Encounter and Lion's Pride.
The Topeka Zoo is accredited by the American Zoo & Aquarium Association, which assures excellent care for animals, a great experience for visitors and a better future for all living things. The Zoo exists to strengthen the bond between people and the living earth by providing visitors with opportunities to:
Learn more about the natural world;
Increase scientific knowledge that benefits conservation
Support conservation of endangered animal populations and their habitat;
Participate actively in improving the quality of life in Kansas.
---
About Friends of the Topeka Zoo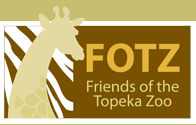 Friends of the Topeka Zoo (FOTZ) was established in 1964 by community volunteers as a nonprofit membership organization dedicated to improving and developing the Topeka Zoo.
Each year – through its membership program, gift shop operations and fundraising efforts – FOTZ provides financial and volunteer support for education programs, conservation projects, exhibit enhancement, special events and marketing. Nearly 5,000 area families are members of FOTZ. When you become a member, you not only enjoy the benefits and free Zoo admission, but you are also supporting the enhancement and growth of the Topeka Zoo.